President

ABOUT
KOTI - Korea Transport institute
ceo greeting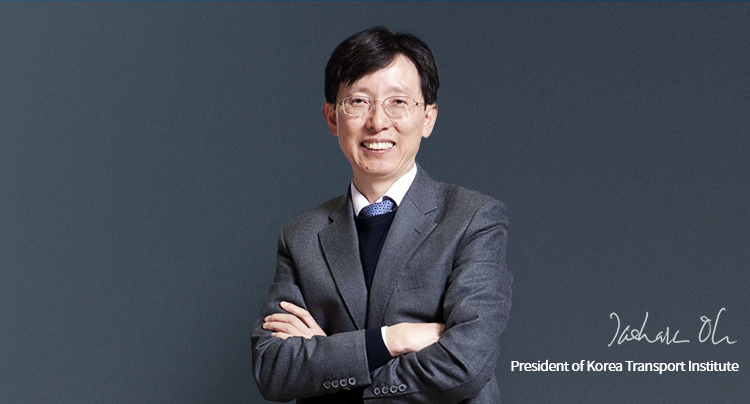 For the past 30 years, KOTI has played a leading role in the timely construction and efficient operation of Korea's transport infrastructure. KOTI has also contributed to national economic development and people's higher quality of life through innovation of the nation's transport and policies.
Transport is now required to play an even more vital role in enhancing quality of life and boosting economic growth. Safer, faster and more affordable transport has become a public service for which the government needs to take responsibility. Furthermore, the "4th industrial revolution," based on super-connected and super-intelligent digital technology, comes with new challenges and opportunities for transport, logistics and aviation systems.
KOTI will be a leader in shaping and coordinating human-centric and safe transport systems, fast and comfortable commuting, innovating the transport industry through field-oriented and data-driven policy researches. KOTI also aims to become a world-renowned excellent research center in the areas of big data technology, autonomous vehicles, unmanned aerial vehicles, logistics 4.0, and smart mobility. We will make combined efforts to address current issues in transport and to contribute to the development of new and efficient transport systems.
Thank you.